Why Hire Bay Area Gadgets?

My team is uniquely qualified to save you time and money.  I draw on my 15 years experience reviewing & researching Consumer Electronics products for the major electronics retailers. I also developed corporate strategies on how each would compete against the others. You're hiring an industry insider dedicated to getting you the right products, from the right stores, at the right price. You're hiring a digital mercenary.

It's All About The Look

Flat Panel TVs offer unique opportunities to redefine the look of our rooms.  The TVs can be featured or diminished in presence. Furniture designs can be much sleeker than was previously required.  Best of all, new cabling and remote controll innovations allow your supporting components to be hidden up to 150 feet from the TV. Every Bay Area Gadgets project puts aesthetics over the pursuit of technology for it's own sake.

We Collaborate With The Best

No one company can provide all the expertise, services, and products you might need.  Bay Area Gadgets proactively partners with the valley's top interior designers, cabinet makers, furniture showcases, remodeling specialists, and landscape designers.  We coordinate our respective efforts and Bay Area Gadgets can mange your project to insure that it's completed on time, on budget, and according to your specifications.

Discover the joy of Affordable Elegance by contacting Bay Area Gadgets.  You can reach us by Email: james@bayareagadgets.com or Phone: 408-393-4779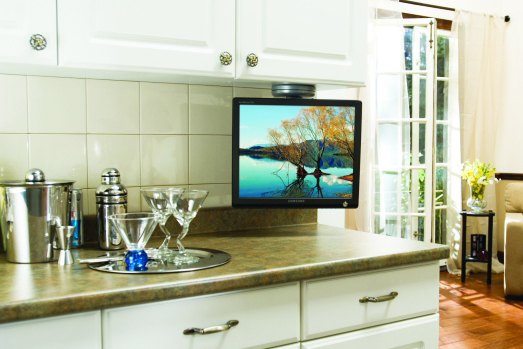 Bay Area Gadgets

The Future of Home Entertainment - Where Technology Meets Lifestyle